About Me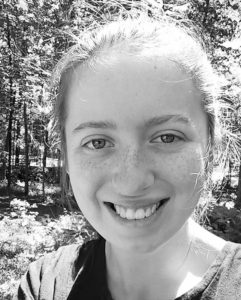 I'm Zane Jones. Welcome to my blog.
Writer.
My favorites are speculative fiction and historical fiction. I agonize over every. single. word.
 Child of God.
 At a reformed Baptist church.
 Chocoholic.
 Dark chocolate is the best.
 Fifteen years old.
I feel very aged…
Bibliophile.
 I love, love, love books. I read Little House in the Big Woods at age four. It remains one of my favorites! 
Avid crochet artist (because "crocheter" isn't a word)
 I make tiny things.
 English Country Dancer.
 One of my more recently discovered passions…
Homeschooler.
Have been all my life.
Pianist.
I've been taking since I-can't-remember-when, and I love it.
INFJ.
And obsessed with using the Myers-Brigs typing system for my characters.
All-around old-fashioned girl and wannabe reenactor.
I love old things. Old clothes. Old books. Old ideals. And have I mentioned I really want to reenact?
Thanks for visiting! You can find me on Goodreads and Instagram.
I can do all things through Him who strengthens me.
Philippians 4:13
"I am beginning to learn that it is the sweet, simple things of life which are the real ones after all."
-Laura Ingalls Wilder