hello sweet friend! If you'd like to be updated when I post, here are four different ways to sign up! It's all up to your personal preference.
ONE: If you sign up for emails, every post will be sent straight to your inbox. You can sign up for that over on the sidebar –>
TWO: You can follow me on Bloglovin' and my posts will pop up in your feed. (link)
THREE: You can follow me on Google+. I post there every time I post here. (link)
FOUR: This is the most complicated way, but if your favorite way of following is through the Blogger/Blogspot reading list, there's still a way of doing that. I'm trying to figure out how to add Google Friends Connect, which I don't know if it's even possible, but until then you can manually add me to your Blogger reading list.
First, you go to blogger.com and click on your reading list. On the side, right over the list of blogs you follow, there's a little edit button that looks like a grey pencil. Click on it.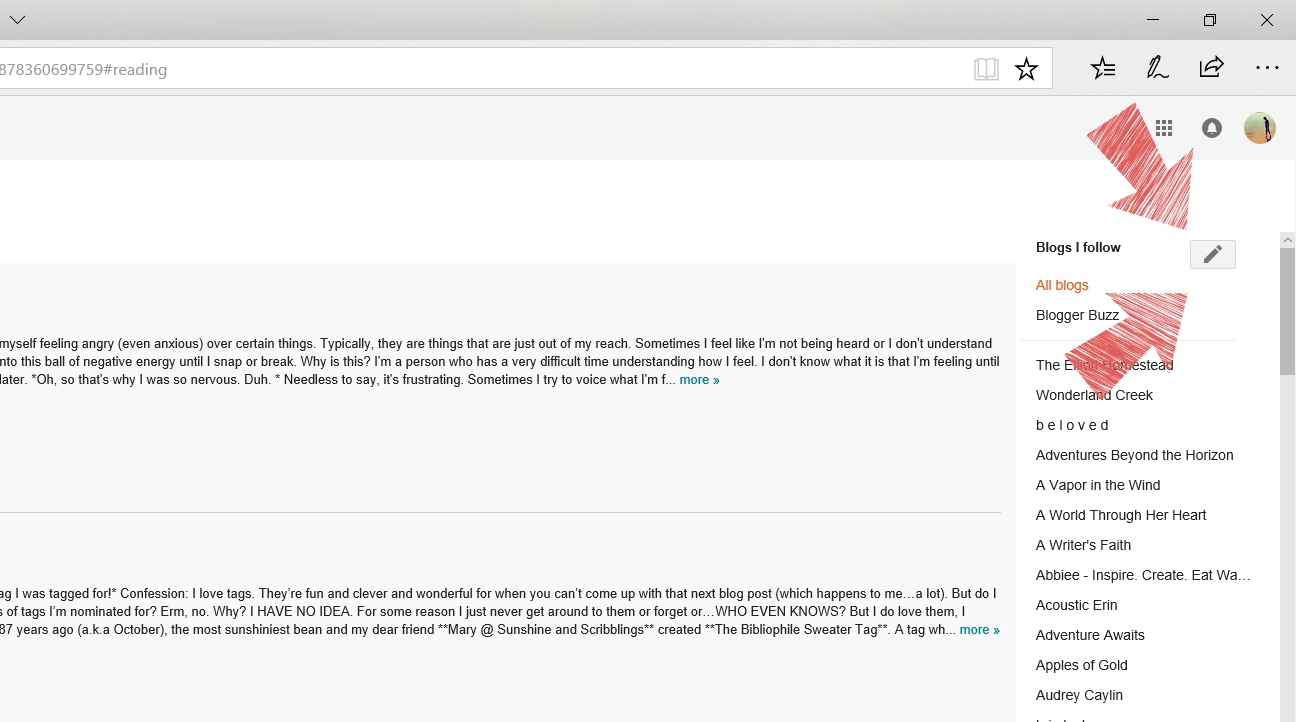 When you click the edit button, it should take you to a page that looks like the picture below. Click the orange add button.
Here you should be able to add my URL and my posts will pop up in your feed! (:
I hope this helped. Feel free to ask me if you have any questions! Also, when you sign up this way, I can't even see that you've followed… so leave a comment! I'd love to get to know you.