We almost always come home with treasures, usually in the form of books, after visiting our favorite thrift store. (Is that a good thing or a bad thing? The more books the merrier, I guess.)  It's an amazing place where kids books are only 25 cents.
Here's my book haul from Thursday!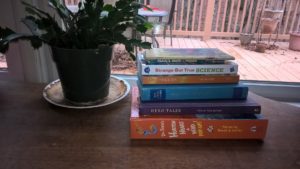 Cry From the Dungeon, by Betty Swinford. I'm a sucker for vintage books. And this one was from the Moody Bible Institute. Win-win!
Alexi's Secret Mission, by Anita Deyneka. Another vintage book.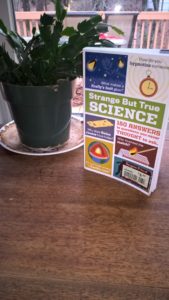 Strange But True Science, by Editors of Publications International Ltd. This is a cool-looking science book I found for Justus, although I'll probably end up reading it too : )
The Hobbit, by J. R. R. Tolkien. This book is lovely and floppy, and it doesn't crack and the pages don't fall out like our current copy. I wasn't able to find this exact copy on Amazon.
Pride and Prejudice, by Jane Austen. This copy is so much prettier than mine, and the pages are easier to turn. I'll donate my old one to the thrift store. The link isn't the exact copy I have, but I believe it's probably out of print.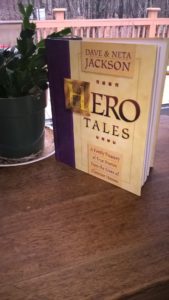 Hero Tales, by Dave and Neta Jackson. A beautiful hardcover copy. Since we already own it, Mom will try to sell it on Ebay.
Horton Hears a Who Pop-Up, by Dr. Suess and David A. Carter. This book was so cute, I just couldn't resist. We'll probably give it to someone we know who has young children.
Anyway, that was my Thursday book haul. Hope you enjoyed it!