There are exactly 16 books on this list. No more. No less. It was accidental, but I think it worked out rather nicely, for the end of 2016.
I read a lot last year.
Over 360 books.
I know this because I didn't start Goodreads until March and I had read a lot before that… and I didn't start plugging my Currently Reading books in until later. So, it was probably closer to 400.
Not sure.
Let's move on.
Without further ado, my favorite books of 2016.
I was introduced to Trixie Belden last year. And it was so good. SO GOOD. I'm almost to the point of fangirling over this series. Just… yes. See my full review of it here.
Mama's Bank Account was one of our school books last year. It was so sweet, so funny, so good.
A Triumph for Flavius is extremely short, meant for younger children. We read it for school quite a while back, but I've read it so many times since. I love it.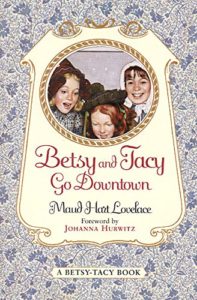 Betsy and Tacy Go Downtown is the fourth book in the Betsy-Tacy series, and so far my favorite. Betsy reminds me so much of myself. I love her. I've loved her for a long time. And I plan to keep on loving her until the day I die.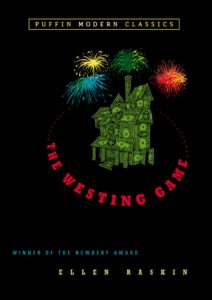 The Westing Game is one of the best mysteries I read last year. Even though it was a reread, it was still so good. And it's the kind of complex book that if you let it sit unread for a year or so, the plot twists will be new again! (Disclaimer: this will probably only work a few times.)
I don't think I liked The Bronze Bow at first, but now I love it. Definitely a modern classic.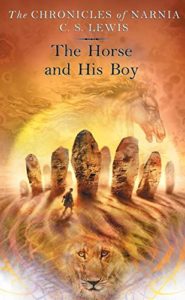 The Horse and His Boy. Oh, how I love this book. It's just so good. Everyone should read it. Everyone. ON THE FACE OF THE PLANET. (Too much fangirling? Sorry…)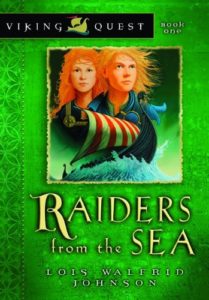 Another school book from years ago. Raiders from the Sea was the beginning of one of my all-time favorite series a year or so ago, and I'm still rather fond of it. Warning: this book stops on a SERIOUS cliffhanger. Proceed with extreme caution.
I wasn't expecting to like this. But My Side of the Mountain was pleasantly surprising.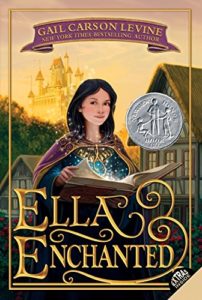 Ugh. This cover… it's just… ugh. Honestly, I haven't loved any of the covers for this book. Anyway, Ella Enchanted is one of my favorites. Of all time. Maybe. This makes me think of the dreaded "What's your favorite book?" question.
A Woman's Wartime Journal was the poignant story of a Confederate woman during the Civil War. It was fascinating to see the other side of the story that's rarely portrayed by modern works. I've embedded a link, but I'm not sure that it's the exact version that I have.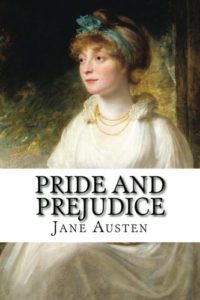 I read Pride and Prejudice for the first time last year, and it was so good that I read it in a day. (I'm on the verge of fangirling again…)
This book was so good! I've checked it out from our local library several times. It's by the author of Pippi Longstocking, which in my opinion is good, but not as great as Bill Bergson. Unfortunately, it's out of print and the only copies I could find on Amazon were upwards of $350.
I'm a sucker for fairy tale retellings, but a lot of the time they're just… not great. The Goose Girl is one of the good ones.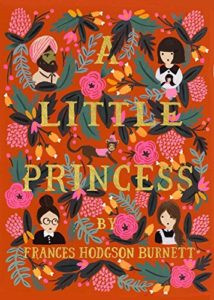 A Little Princess has been one of my favorites for a long time. Read it. It's really good. And isn't the cover beautiful?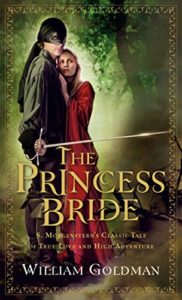 The Princess Bride. Yessssssssssssssss. However, a short reading guide: SKIP THE FIRST 36 PAGES. And then, after you've read the lovely story, SKIP PAGES 357 TO THE END. Believe me. You'll be much happier this way. Unless you want read about some boring guy rambling about himself for forever. Or a bunch of random scene fragments. Or a complete letdown. Just trust me. I'd say I was sorry, but I'm not. Skip those sections if you knows what's good for you.
Wow. That was a lot of rambling.
Can you tell I really hate this book? And love it at the same time?
Well. I do.
I'M NOT SORRY.
And…
Those were my favorite books of 2016. Hope you enjoyed reading, and have a great 2017!
What were your favorite books last year? Leave answers in the comments.