We went to Old Salem in North Carolina yesterday. It was once a community of Moravians who immigrated from Germany for religious freedom. Lots of fun and really interesting. Definitely recommended. It took us five(ish) hours to get there and five more to get back.
Here are some pictures. Because… why not?
Hope before we left.
Breakfast. Because breakfast is awesome. And I know you all wanted to see a picture of it.
My writing gear. Not that I actually got much done… I did, however, manage to read three books: a book about CIA special weapons and equipment (I know. I'm weird.), Trixie Belden No. 11 (surprise!) and The Storybook of Legends (see my review here.).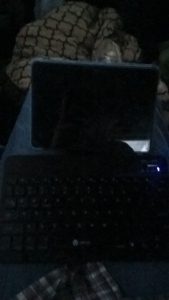 Hope watching a video. I know it's blurry, but it was taken in a swiftly moving car before sunrise. So… yeah.

The dog looking at the window…

Grace laying her head over my feet. Sweet!

And that dog again. Because I know you want to see yet more pictures of her. She's so rotten.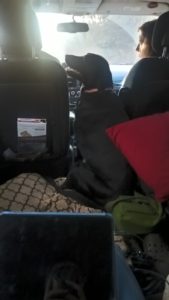 My book bag, of course! Loaded with lots and lots and lots of books. And notebooks. And other assorted writing stuff.

All of us. Including that goofy dog.
A selfie with Hope.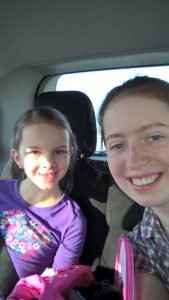 Reading…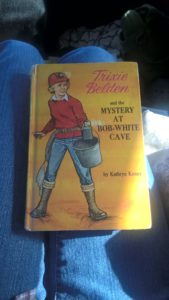 Hope.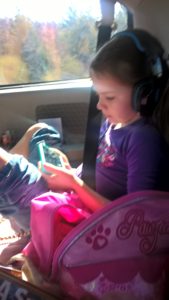 We made it!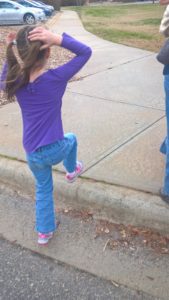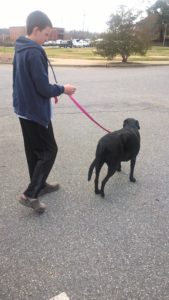 A covered bridge we had to cross.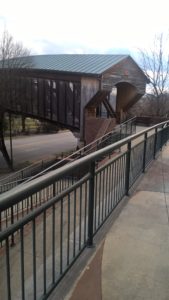 Inside.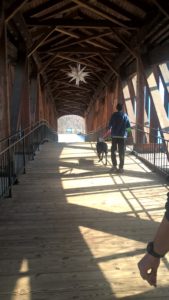 This desk. Oh my. Isn't it lovely? I want one. (Just kidding. Kind of.)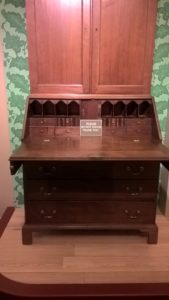 A pretty tree…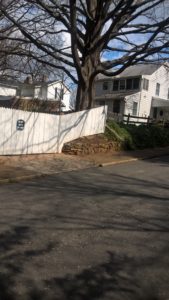 A pretty sign.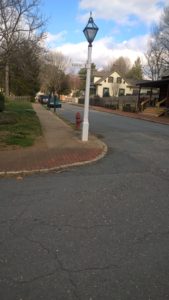 Mom with Grace while we toured an old Moravian church. Yes, it was pretty too! (I like the word pretty. And I'm too lazy to go look it up in a thesaurus. I could say lovely. Or beautiful. Or splendid. But… I like PRETTY. Okay?)
Dad and Hope outside the church.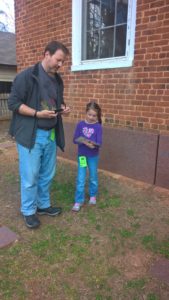 Walking up the street.
There were two houses for "Single Brothers" and "Single Sisters" where all unmarried men lived together and all unmarried women lived together. They would learn a trade around age 14. Here's some of the pottery we saw reenactors making there.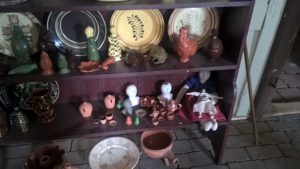 An old chicken coop. It's so cute…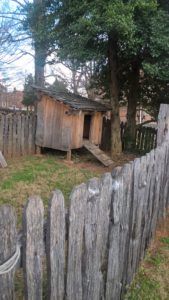 The garden.

Stopped at the Bakery for some sugar cake. And it was delicious. They still make it in a huge brick oven.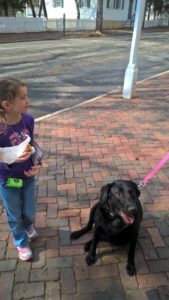 Walking…

If you look very closely you'll see two reenactors. They were tending to a garden. In all honesty I think I'd love reenactment; history is right up my alley and so is dressing up in historically accurate costume. I've dreamed of working at Colonial WIlliamsburg or someplace like it, but that probably won't happen for a while. Someday maybe!

Pumping water. Grace loved it.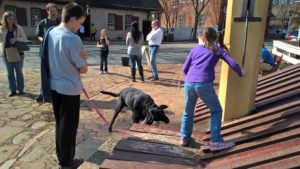 We had already visited the museum they had, but Mom wanted to see it. and I went in with her. And guess what? There was this really nice man who took us "behind the scenes" into the staff only areas and showed us different things back there! it was so kind of him and I really enjoyed it. Isn't this clavichord beautiful? I saw an organ and two clavichords and I wanted so badly to play them. I was thinking about just going up and pounding on one. I bet they would've freaked out. But I didn't. Because I'm so polite. (Not that I even KNOW how to play an organ anyway…)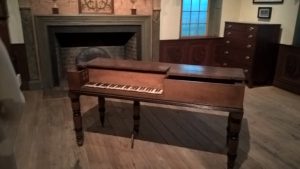 More sugar cake. It's basically bread that's not really sweet by itself, covered in sugar. Yessssssssssssssssss.
We stopped by Chik-Fil-A (the best restaurant ever!) for late lunch/early supper. I should have taken a picture of my delicious Market Salad but I didn't.
And last but not least… We stopped by our friends' the Rollins' house for a bathroom break and to say hey since we were passing through. We played Zombie Tom for about five or ten minutes and then we had to go. (I'm not even sure where this game originated. It's a take on the old, old game Tom Tiddler that I found in an old, old book once, and I have the feeling that one of us invented it, but I have no idea who. ) It's basically where one person is either a zombie or a mad scientist and tries to turn everyone into zombies.
That sounds kind of horrible.
But it's especially fun in the dark.

Here's a picture of us. It's not very good. My smile is cheesy – and it kind of looks like I'm winking. Or squinting. Oh well.
So that was our day trip. Hope you enjoyed my (overly numerous) pictures! I also got a new theme. What do you think? Leave any questions or comments below!