Hi guys! I'm doing my first monthly wrap-up post, and hopefully this will continue each month. And look, I'm only three days late!
 GENERAL
These aren't exactly in order. I couldn't even remember everything that happened this month, so I looked back at my pictures. My memory… 😀
Everything was a little crazy, as usual. School. Church. Normal stuff.
We had our Homeschool Valentine's Party! Organized by Mom.
Went to the Chik-Fil-A Daddy Daughter Date Night. It was really nice.
Went ice skating with friends.
The softball season started! (We haven't had any games, just practices. And Justus is playing, not me. Thank goodness.)
I know I'm leaving something out, so I'm just going to write here, "Everything else that I forgot."
And… this happened this month, actually today, but I'm going to put it in anyway. We have chickens, as you probably know if you've seen my Instagram page, and never lost any of them to predators – until today. R2-D2, one of the first chickens we got, was killed by a hawk. Something scared it off, so we were able to bury her. (I know, I know. The name makes her sound like a boy.) A bit later I was walking out to check on them – and the hawk was sitting in our chicken pen! For a minute I thought it was our other hen, Leia, but then I realized it was too small to be her. I began running and scared it off, then made sure Leia was all right. Needless to say we have netting all over the pen now. Poor R2. She was a good hen. (Even if she was mean sometimes.)
READING
It's funny how many books I read this month without even trying. I didn't even feel like I read a lot this month, but I read 23 books! (Most of them were kids books! I like kids books best!) So here they are.

Trixie Belden and the Mysterious Code. This one was okay. Not fantastic. Not horrible. Just okay. Three stars.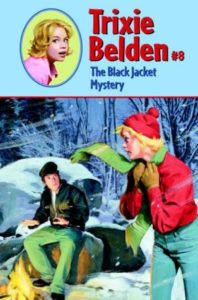 Trixie Belden and the Black Jacket Mystery. Yes. Just yes. I loved this book, and I loved a certain character that was introduced in it! Definitely my favorite post-Julie-Campbell book. Four and a half stars.
Danger in the Harbor. This is the sixth book in a series of historical fiction books for young readers. It was fairly good, although there are a few typos. Unfortunately, I think it's out of print (hence the missing image and link.). Four stars.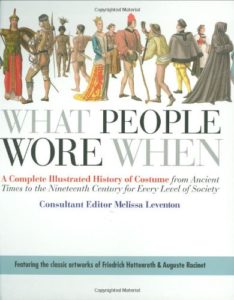 What People Wore When. Ehhh. Could've done without it. Two stars.
Swordbird. I was very impressed by the fact that the author was only twelve when this was published, but it was very cliché and felt like a bird version of Redwall. I really wanted to like it, but it just wasn't my favorite. I think with more editing it would have been much better. Two and a half stars.
Mindwar. This was an interesting concept, but it's really not my favorite kind of book. So, it was okay, just not right up my alley. Three and a half to four stars.
Gifted. Oh my. This book was so awful. The writing style was awkward and clunky. The main character was arrogant and prideful, and I hated him from the moment I read the first few pages. Ugh. Not recommended in any way, shape, or form. A waste of time. One star. Or less. Yick.
Women in Science. This book was trying really hard to be cute, but it wasn't my favorite. The way it was printed made it hard to read, and since every two pages is a biography of someone, it's a lot of information in a very small space. For me it was an overload. Not to mention the people with blue, green, purple, and red noses. That was just strange. It's also very feministic in some places. (Did I really not see that coming? I mean, Women in Science?) One and a half stars.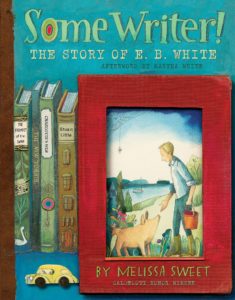 Some Writer! See my full review of it here. Four and a half stars!
Trixie Belden and the Happy Valley Mystery. This was okay, but it was missing something. Or someone! View my review/rant here on Goodreads. (Spoilers ahead.) I was a little disappointed with this one. Three and a half stars.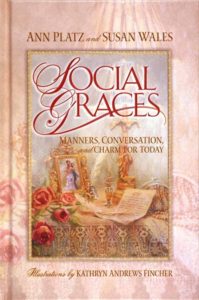 Social Graces. This was quite amusing, especially the parts telling about where it's appropriate to talk. (I'm afraid I've violated a good deal of these rules.) The best part may have been when I got to read the section on what men should wear to formal affairs to my brother. Ha. I'm not sure how to rate this seriously.
The Dragonology Handbook. Ehhh. It was occasionally amusing but on the whole rather dull. The illustrations are nice, though. Two and a half stars.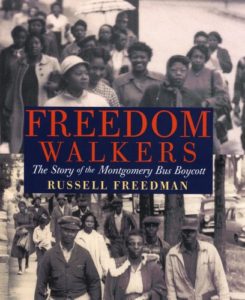 Freedom Walkers. We read this for school. It was the story of the Civil Rights Movement told engagingly and entertainingly for younger readers. I definitely recommend it for anyone wanting to know more about this time period.
Miles to Go For Freedom. Another school read. This one is very similar to Freedom Walkers, but it was much harder to get into. Definitely not my favorite.  Three stars.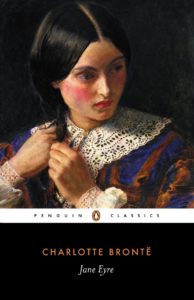 Jane Eyre. I read this for the first time and loved it! I would only recommend it to mature readers because there are some scary/intense scenes. Four and a half stars.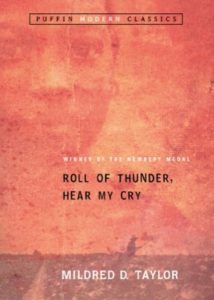 Roll of Thunder, Hear My Cry. I have such mixed feelings about this book! The writing was so good. The main character was relatable. I loved most of it. But… The Ending!!! Oh dear… Three and a half to four stars.
Falling In. No. Just no. The writer kept interrupting herself by interjecting unnecessary things in unnecessary places. And it was very, very annoying. Also – the accents!! It's a good example of a writer trying to write an accent – and failing. Accents Gone Wrong 101. Maybe it was just me… Two and a half stars.
 The American Dream: the 50s. Research for a story I'm writing. Four stars.
Trixie Belden and the Marshland Mystery. See my full review on Goodreads (potential spoilers ahead). I really enjoyed it, but it was still missing something. Four stars.
Team Moon. A book for school. Pretty good, but I didn't love the format. It was just too big. Three and a half stars.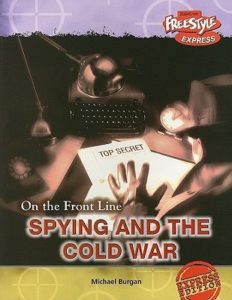 Spying and the Cold War. More research. It was okay for younger readers, but it didn't have enough information for what I was writing about. Three stars.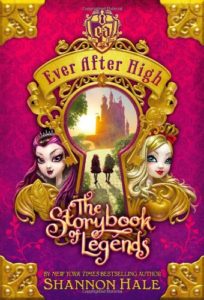 The Storybook of Legends. See my full review here. But… ugh. One and a half stars.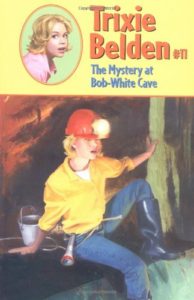 Trixie Belden and the Mystery at Bob-White Cave. This one was pretty good, although I didn't like the superstitious belief of the Ozark people in ghouls. (SPOILER: there were none. Luckily for this faint-hearted reader.) Four stars.
Currently reading:
Trixie Belden and the Mystery of the Blinking Eye
Children of the Storm: the Autobiography of Natasha Vins (for school)
Evolution: the Grand Experiment (for school)
The Unusual Suspects
Disney Trivia From the Vault
WRITING
It was a pretty good month for writing, I suppose. I usually don't keep track of my word count, but I wrote two or three pieces of flash fiction, which I'm currently addicted to, and worked some more on one of my WIPs. (Flash fiction = a story told in less than 1,000 words. WIP = work in progress.
It was also a good month for blogging. I wrote:
I also changed the theme a few times. I just can't seem to make up my mind!
 How was everyone else's month? If you have any questions or comments please leave them below!