Hello everyone! Today I'm going to share some of the books on my summer reading list (obviously not counting the endless library books) and books that should be on yours. I got this idea from a picture my friend Emma Grace sent me. (She recently started a blog! You can check it out here.)
We'll start off with my reading list..

The Scarlet Pimpernel has been on my to-read list for a little too long, and I've heard really good things about it. It sounds fantastic and I can't wait to read it.
I found Jeremy Fink
and the Meaning of Life at our thrift store, brand new and gorgeous. I got it because I read The Candymakers by the same author and enjoyed it. However, I'm not completely sure about it because Mom said it might have some humanism in it… We shall see.

This 1920s book was also a find from the thrift store. It looks very, very cheesy, but I thought it would be a fun read since I enjoy vintage books.

I disliked A Wrinkle in Time (a LOT) the first time I read it, but one of my good friends really enjoyed it, so… I'm giving it another try.
I used to love this series, and I haven't read it in forever. So this is one of my rereads.

Every Soul a Star (yup, another Wendy Mass book!) was another thrift store find. I'm not really sure about it, but I'm trying it. The cover is really pretty and that may or may not be one of the reasons I was so attracted to it…

Believe it or not, I have never read The Lord of the Rings trilogy. Even though I enjoy fantasy. I've read the Hobbit, and it was pretty decent, but
honestly I haven't been that impressed by J.R.R. Tolkien. *hides* Anyway, I'm going to try to read this one…

Y'all. The Viking Quest series was one of my all-time favorites a couple years ago. I haven't reread any of them in quite some time, so I'm going to be reading Raiders from the Sea again.

Finally! The Mystery Off Glen Road was a late birthday present and the only Trixie Belden book by Julie Campbell (the original author, before other authors took over) that I haven't read!! I am so excited for this one.
I've read a few things by Mark Twain, but not the Adventures of Huckleberry Finn. I plan to remedy that this summer…

I remember really liking The True Confessions of Charlotte Doyle, but I hardly remember it. :O So I'm rereading.
Sorry for the blurry image. Amazon wasn't cooperating. Anyway, this is the fourth book in the Orphan Train Adventures
. I really enjoyed the first one, but the rest haven't been quite as good…

Nanny Piggins and the Wicked Plan is the sequel to
another book I found very amusing. I hope this one is as good as the first.

Pride and Prejudice is, so far, my very favorite Jane Austen novel. Seriously, I loved it. And it's due for a reread!
I've been meaning to read Treasure Island. I just haven't gotten around to it…

I started reading Beginnings, Middles, & Ends a while back, but stopped because it wasn't that interesting. I'm going to try it again this summer.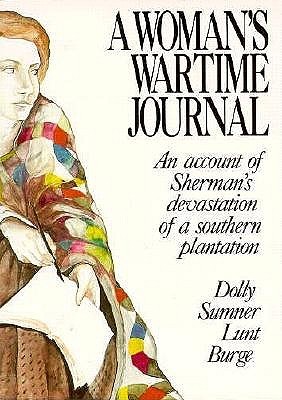 A Woman's Wartime Journal is a compilation of entries from a Southern woman's diary during the Civil War. It's really interesting to see the Civil War from a different perspective. Seriously, I almost cried. It's that good.

I found The Autobiography of George Muller on one of our bookshelves and it looked really interesting. So I quickly added it to my summer reading.
This book about John Bunyan and the biography below I found on a bookshelf as well. There's a whole series, but I decided to start with these.
I seem to be very interested in men named John.
And now, for the books I highly recommend for your summer reading list! (As if it weren't big enough already…)

The Unbeatable Squirrel Girl, by Shannon Hale, was hilarious. I really enjoyed it, and recommended it to my brother… and then my younger sister wanted to read it! I wasn't expecting her to like it, but she did. There were a couple of annoying things in there that bothered me, but for the most part it was a funny superhero story.
This. Book. I read Cinder for the first time recently, and you can read my full review here.
 Although I wouldn't recommend this for younger kids, it's such a great Cinderella retelling with some really unique twists.

I can't remember the first time I read The Pushcart War, but this book is hysterical. It's about how one little incident exploded into a full-blown war between the pushcart peddlers and the trucks. One of my favorites!

Give Me Liberty is such a great look at life at the time of the American Revolution. Seriously, I loved the fatherly(ish) relationship between Basil and Nathaniel. The one problem I had with it is that occasionally it got bogged down in details, but other than that it's a great book.
Possibly one of my all-time favorite fantasy books. K.M. Weiland is a fantastic writer, and Dreamlander might be my favorite book of hers, although her others are definitely worth checking out.
If you haven't read The Mysterious Benedict Society already, you must do so at once!
Secret(ish) societies, conundrums, and cranky people named Constance are only a few of the delightful charms of The Mysterious Benedict Society.
That's it, folks! Hope you enjoyed a peek at what I'm reading during summer break!
What are you reading this summer? Comment below!