Hello, everyone! I shan't be doing a regular post today because #reasons… but don't worry, I'll be back next week. (: This week has been a little bit crazy, what with school starting and everything…
But, I do have something for you! My new, glorious, done-over blog!
I am quite honestly very pleased with the way it turned out. See the sidebar? And the header? And all my updated pages? And my pretty featured images?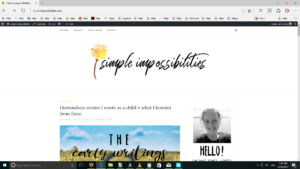 I am probably way too excited about this…
So, I did update my pages, so you can go read those instead of the blog post I would have written. Or you could go read an improving book. Your call.
Have a lovely Saturday.
love,
Zane
P.S. I was thinking of changing the theme every season, with most of it remaining the same but adding different clip art to reflect autumn or spring or winter. What do you think?
P.P.S. And no, I couldn't resist saying OF DOOM in the graphic. You're welcome.