Hello friends! Recently, Emma (one of my closest friends) and I were at Stone Mountain together. We both had cameras, and enlisted my brother to do a mini-photoshoot for us. We got a few photos together, so Emma was inspired by this post to do a Q+A post. In the past week we've pulled this together – hopefully it will be enjoyable! There will be a mix of selfies, photos from Stone Mountain, and photos from when we were little.
It also so happens that Monday was my blog anniversary, so this is as close as I'm getting to a blogiversary post. How have I been blogging for two years? Time passes so quickly. So I also have a new blog theme and about me page in celebration!
Emma and I met at church when we were 2 or 3 years old, and we've been best friends ever since. Honestly, I don't remember a time where I didn't know Emma. It's hard for me to make friends sometimes, so I'm so thankful to have Emma!
Don't forget to hop over to her blog after you read this post so you can see the rest of the Q+A!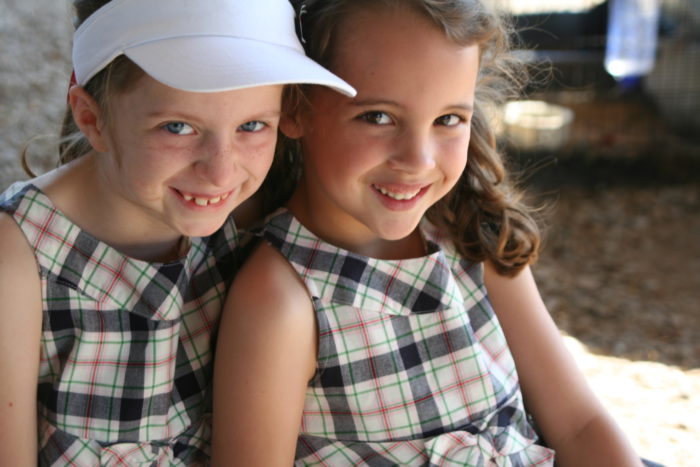 1. What is your scariest memory?
Zane: So, when I was 14, I fell out of a tree. And I broke my femur bone, which happens to be the hardest bone in your body to break. Yeah. I broke it. Count on me. Anyway, I had to be rushed to the hospital and into emergency surgery, so that was scary.
Emma:  The first that pops into my mind happened this past December. I was Christmas shopping with my mom and aunt in separate parts of TJ Maxx. I'm flipping through the clothes and these two teenage guys come up to me and introduce themselves and ask me if I'm fine with answering some questions for a survey.  Now, Idk what made so nervous… maybe the way they kept looking at each other and acting nervous? But something made me feel very uncomfortable. I don't remember exactly what I said but I basically said I wasn't interested. So the guys walked straight out of the store. That's what got me I think, the fact that they walked in and came up to me and then once I said no walked right right back out. So that made me think they weren't in there to get questions for their survey (I mean, I wasn't the only person in the store, but I'm the only one they asked).  At that point I was shaking so bad and I just need to go to my mom. So, I walked over to where mom and my aunt were. As soon as they saw me they both  said "what happened? You look like you've seen a ghost!" It was all I could do not to start crying like a baby while I explained everything. I stuck with them the rest of the night in the rest of the stores! 🙂 Sorry that was really long!
2. Have you ever swum in the ocean?
Zane: Yes! I've been to the beach several times. I love it!
Emma: Yes!
3. If you could meet any movie/TV character, who would it be?
Zane: Oh my goodness! I have no idea. The ones that pop into my head immediately, though, are Elinor Dashwood (Sense and Sensibility) and Laura Timmons (Larkrise to Candleford). Both amazing characters who I feel like I have a lot in common with.
Emma: Oh my, that's hard…  I'm going with Lisle and Max from the Book Thief.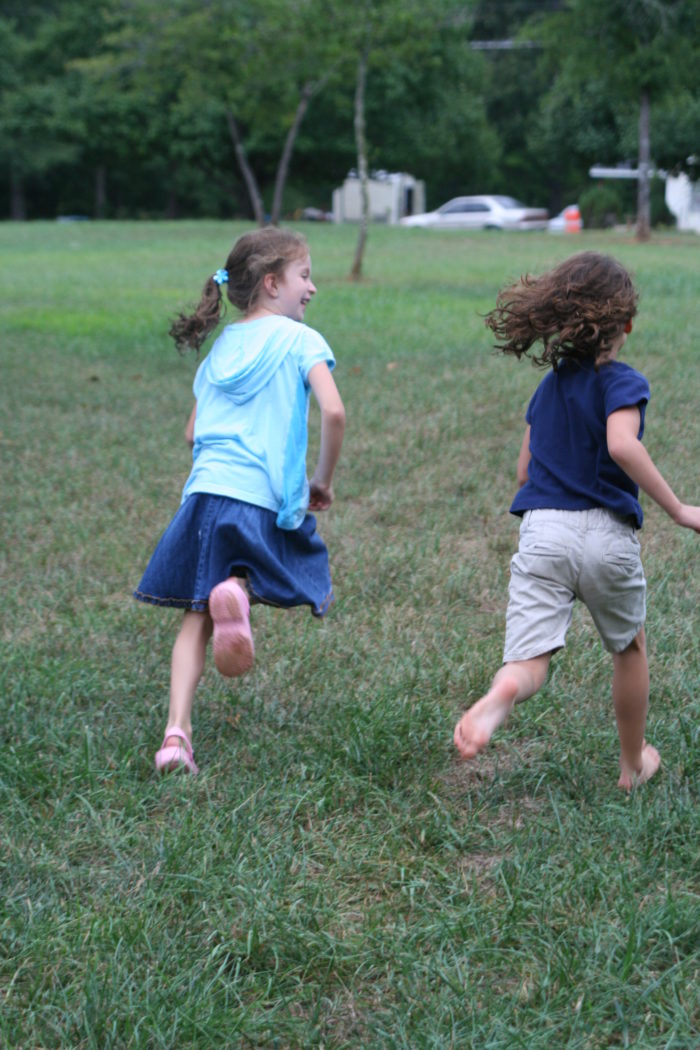 4. What is the longest period of time you have stayed awake?
Zane: I have no idea. I usually don't stay awake that long, I get up somewhere between 5-8 and go to bed around 10-11. So… yeah.
Emma: Whatever time I woke up until 2 or 3am. It was an awesome book! #dontjudge
5. What are your favorite books?
Zane: There are so many, but some (more recent) favorites of mine include the Penderwicks series, the Blue Castle, Real Friends, the Invention of Hugo Cabret, The Thief, and A Night Divided.
Emma: yay It's in the plural! The titles that pop into my head are: "Pride and Prejudice", "The Scarlet Pimpernel", "Echo", "The Penderwicks", "Anne of Green Gables" and "The Girl Who Could See".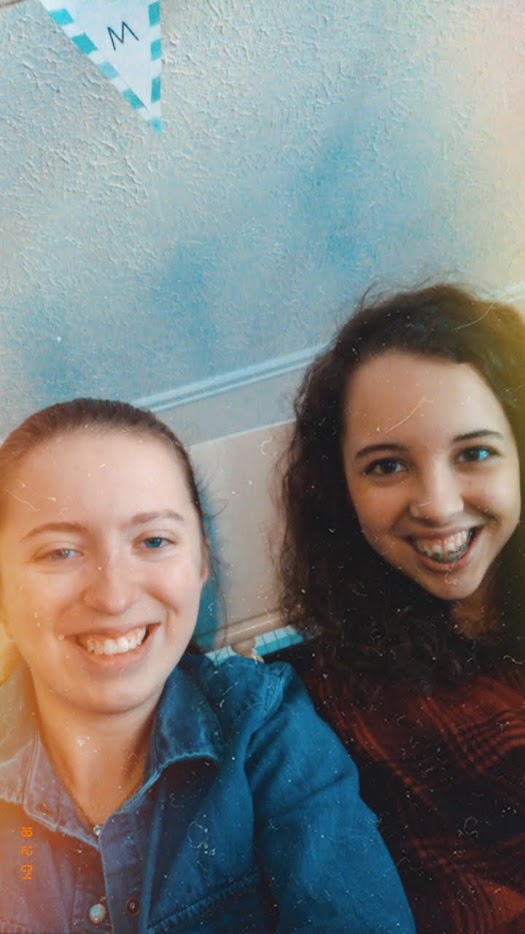 6. Have you read all the same books? If not, what are a couple you really want your friend to read?
Zane: Not quite all the same. But we had to message each other to figure out if there even were any. 😛 If I could make Emma read any three books right now, they would be: Real Friends, Cheaper by the Dozen, and Some Kind of Happiness.
Emma: I think we mostly read the mostly the same books. Zane definitely reads more than me though! (I mean 200+ books in a year? #howeven) 4 books I would love for her to read are: "Navigating Early", "Moon Over Manifest", "Magnolia Story" and "Brown Girl Dreaming"
7. When is your favorite time of day, or night, to read?
Zane: I like to read before bed sometimes, and any other time I can read, like in the car.
Emma: whenever I feel like it/ have the time ? I usually find the most time to pleasure read at night.
8. And do you have a favorite place to read?
Zane: If I read any place, it's usually in my bed.
Emma: my bed, at my desk or our super comfy grey glider.
9. What is your favorite thing to blog about?
Zane: Well, I'm kind of trying to figure that out right now. Some of my very favorite posts have been my photo posts and my journaling posts, they're so fun to do. (Except when my photos don't work and make me angry. :p)
Emma: I always find myself coming up with bookish or sewing related ideas. So books or sewing!
10. What are some of your favorite doo-wop songs?
Zane: Some of my favorites are the ones that we played at the joint sixteenth birthday party Emma and I had – Life Could Be a Dream, Blue Moon, and Sixteen Candles, because they have good memories connected to them.
Emma: 'tries to think' none come to mind… not really my genre lol!
11. Who are some of your favorite (music) artists?
Zane: I love oldies – Elvis and the Beach Boys are my favorite. And my favorite modern artist is Owl City. I also love Lauren Daigle.
Emma: I love Switchfoot, Lauren Daigle and Anthem Lights (not really an artist but they do amazing covers!!)
12. Does your record player have a name?
Zane: Actually, it does not yet! Any suggestions?
Emma: Nope! Only because I don't have a record player… we used to, but we gave it to my grandpa.
13. Can you play any instruments?
Zane: Yes! I've taken piano lessons for several years and I love to play. I'm able to play for my church, which I really enjoy. I also have played a couple chords on the ukulele, but nothing impressive.
Emma: I play Piano and a little guitar (I'm trying to teach myself, but I'm going at a very slow pace ?)
14. Do you like to cook or bake, and if so, what foods are your favorite to make?
Zane: I'm not much of a baker, but I do like to make desserts occasionally. 🙂
Emma: I do both about the same. If I had to choose I'd rather bake. Probably cookies or something.
15. What is your favorite place in nature?
Zane: Honestly, I like any place that's close to water. There's something about water that captivates me. So, lakes, creeks, waterfalls, oceans… those kinds of places are my favorite. I also love the magic of pretty much any place outside when the sun is setting, and the lighting is all golden.
Emma: a hammock lol. Seriously though, probably water (not to get wet in, just to look at and take pictures)
16. What is your favorite type of dance?
Zane: I love 1860s, because it's on my skill level and it's so fun. But there's something I also like about the earlier 18th century dances, although I'm not very good at doing them. (I also love swing dancing, even if I haven't learned how to do it yet.)
Emma: A: ECD (English Country Dance) and swing
17. What is your favorite thing to do with your siblings/family, and what's your favorite thing about them?
Zane: I'm not sure if I have one favorite thing about them. I love that, at this point in our lives, we're all together most of the time. I love being around them – I feel safest at home, with them. I like being able to have movie nights and joking with each other and laughing.
Emma: I'm super close to my bro, I really enjoy making music, being crazy and just talking with him.  With my family I don't think I have just one  favorite… We do so much together! One thing I love is being in car with them. So many fun things happen in the van!
18. What are your favorite movies?
Zane: I love period dramas – Sense and Sensibility, and Pride and Prejudice (1995) are two of my favorites. I also loved the animated movie Sing. The Princess Bride is another good one. The Lego Batman movie was hilarious. I feel like there are a lot more but I'm blanking.
Emma: I really like: most Jane Austen movies, "The Book Thief", "Star Wars" movies, and "The Lord of Rings" trilogy.
19. If you had to dress in one time period of clothing forever, what would it be?
Zane: I'm assuming it can't be modern. Clothing from the 1930s or 40s would be practical and I quite like the styles, so I might go with that. But if I had to do a pre-1900 time period, I would do Regency. By far it's my favorite historical time period I've reenacted so far – my dress was so very comfortable, and I like the style of it.
Emma: I love re-enacting 1860s, but if I had to choose a time period to wear every day I'd choose 1940s.
20. What was the worst movie you ever watched?
Zane: Recently, I watched Infinity Wars with my dad and brother. While it might not have been the very worst movie I ever watched, it sure was on up there. It was extremely violent, which I can handle in small doses if I enjoy the movie, but I wasted my violence tolerance on NOTHING because I HATED the movie. Some scenes made me physically hurt. I connected with none of the characters in the movie, the plot was far too much squeezed into far to little time, and I felt maybe one emotion. (If you know me, I feel a LOT of emotions and if I only feel one emotion during a movie that is a VERY BAD SIGN.) Not to mention the horrible ending, which should have been sad, but it wasn't. I literally felt nothing. Badly done, Marvel, badly done.
Emma: Anne Of Green Gables the continuing story. Oh my word it was the WORST! They changed the entire plot and added a bunch of unnecessary junk. I especially hated the relationships. I mean Diana did NOT marry Fred Wright for money. Just No. And Anne loves Gilbert (and only Gilbert 'shakes finger at the screen writer') Also, in the BOOK it was Anne's sons that fought in the war, NOT Gil! ANYHOW! Can you tell I disliked this movie? Yes? Good. Because I hated it. Like, a lot.
(Fun fact: the truth is nobody asked this question. When formatting the posts, I realized I only had 19 questions and being the perfectionist I am, we came up with one more – very satisfactory so we could both rant about the worst movies we were just disappointed by, haha.)
photo credit to mom, brothers, Emma, me… honestly, who knows. but all images belong to us.
So…that's all for now! Hope you enjoyed it, and don't forget to check out Emma's post!
What's the worst movie you ever watched? Any suggestions for naming my record player?